UC's lecturers have been in contract negotiations with the UC Office of the President since April 2019. Despite nearly 50 meetings, hundreds of proposals, and a historic strike authorization vote, our negotiations have officially reached an impasse. For thousands of UC contingent teaching faculty, this means we enter into another academic year of uncertainty, struggling to make ends meet without access to health care, job stability, or a living wage.
One man has the power to end this impasse: UC President Michael Drake. President Drake has expressed a strong commitment to public service and the principle of equity as it applies to access to higher education and health care. However, these ideals are not reflected in how his administration currently treats teaching faculty. Despite frequently invoking the "excellence of the University," President Drake has not once mentioned the thousands of UC lecturers who are responsible for maintaining this standard of excellence. He has not responded to any of our multiple requests to meet. And he has never commented publicly on our over two years of contract negotiations.
We, the members of UC-AFT, call on President Drake to act on his values and sign a fair contract with UC-AFT today. Where are you, President Drake? We need your leadership!
President Drake On Public Service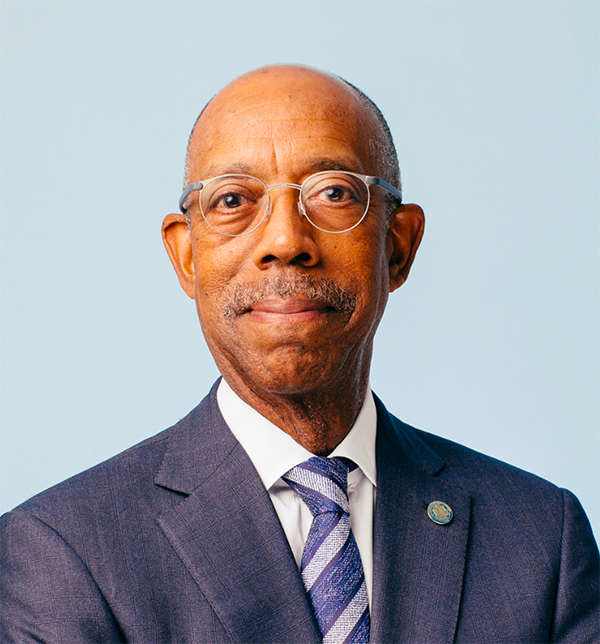 We're a land-grant university, we were brought into being to educate the sons and daughters of the people who were working to develop the country as it grew forward, now 152 years ago for us. And in that focus, our role is to do the things that uplift the quality of life of the communities we work in. So it really is the people of these communities that we're here to serve." - July 2020
Our Commitment to Public Service
No one is more dedicated to the teaching mission of the UC than its lecturers. We teach 1/3 of course credits at the UC - as high as 60% on some campuses - including introductory level and core requirement classes, at both the graduate and undergraduate level, that are critical to establishing a student's academic career. As a result, we provide crucial mentorship and support to UC's most vulnerable and underserved student populations, including transfer students, first generation college students, international students, and Academic Advancement Program students. We ourselves are far more likely than tenure-track faculty to be women and people of color. We too, consider ourselves to be public servants working to shape the next generation of citizens, scholars, and leaders.
Where is President Drake?
And yet, President Drake's administration does not value us as members of our campus communities. Over 70% of us are employed part-time, most lacking eligibility for health insurance and family leave, and our median annual salary was around $20,000 in 2020. Even those of us who work full-time cannot afford to live in the communities where we teach: based on HUD standards, the starting salary for a UC lecturer qualifies as low income for a one-person household (and very low income for a four-person household) in six of nine counties where our UC campuses are located.
Unlike our fellow teaching faculty at the Cal State Universities and California Community Colleges, we have no rehiring protections that would provide a modicum of job stability so that great teachers can keep teaching. The average length of service for a UC lecturer is less than two years. The vast majority of us never have our teaching observed by a faculty peer, let alone receive a performance review. Statistically speaking, the lecturer who welcomes students to the university on their first day of college will no longer have a job at the UC by the time those students graduate.
For over two years, we have been fighting for job stability protections that will ensure instructional continuity. Our students deserve to learn from the skilled and experienced teachers and mentors they know and trust. We deserve protections that eliminate unpaid service work and establish clear and transparent career pathways. And we deserve fair compensation that will keep pace with the rising cost of living in California so that our families can establish roots in the cities and neighborhoods close to campus.
President Drake On Access to Health Care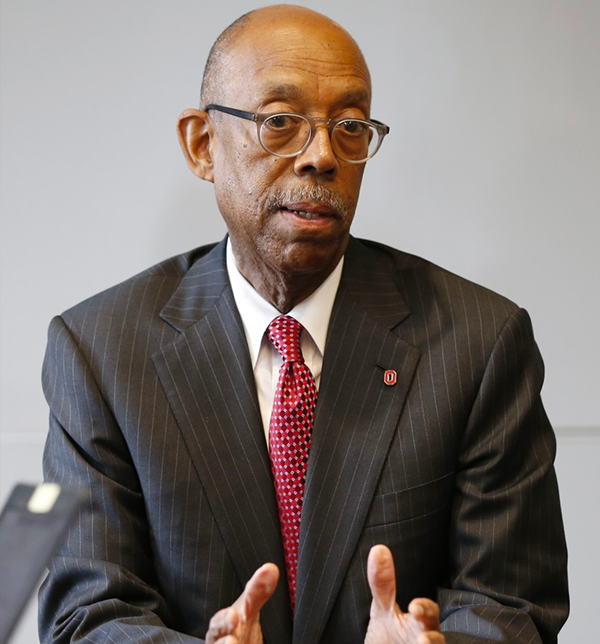 "Throughout my career, we've seen these really unacceptable disparities in health care access and health care outcomes that really plague our nation. We all need to be dedicated to finding them and eliminating those disparities. They're connected to other disparities: the job one has, the social determinants of health that describe one's life. The work of the university is meant to create the opportunities that uplift our communities more broadly and as those things work, the public health of the people we serve improves as well." - July 2020
Our Commitment to Healthy and Safe Teaching
Lecturers have been fighting to improve health and safety standards at the UC since the pandemic began. Most lecturers have no access to paid sick leave (or any other paid leave) if they or a family member fall ill; we've been fighting to increase lecturers' appointment percentages and expand eligibility for health insurance and paid leave for all. We have proposed that lecturers—more than half of whom are women—have the same access to dependent care accommodations that tenure-track faculty enjoy. As one of the state's largest employers, the UC bears significant responsibility for providing California with stable, middle-class jobs that come with health and retirement benefits. Yet all of our proposals have been rejected by your labor relations representatives, President Drake. If you want to eliminate disparities in health care access and outcomes, you can start by signing a fair contract with UC-AFT lecturers.
Where is President Drake?
The two-tiered system through which the UC employs its teaching faculty creates these very disparities in health care access on all campuses. Although lecturers are responsible for ⅓ of the teaching at the UC, most lecturers are employed part-time and more than half are excluded from health care benefits. In fact, the number of UC lecturers with access to healthcare declined during the pandemic from 57% to 55%, meaning some 2000 teaching faculty are being sent back into the classroom this fall without access to UC's employer-sponsored healthcare or to paid leave if they or a member of their family contract COVID-19. On several campuses, no accommodations have been made for immunocompromised and/or high-risk individuals and teaching faculty have not been provided with PPE and other health and safety protections.
In addition to the delays and stalling that have drawn out successor bargaining for the main lecturers' contract, the labor relations executives and lawyers who speak for President Drake have not been bargaining in good faith with us over the return to in-person teaching. We presented our most recent proposals on August 7th; they have not responded since then. Add to this the mental toll that uncertainty about future employment brings, and it should be clear that the UC creates health disparities, rather than eliminating them.
President Drake On Student Success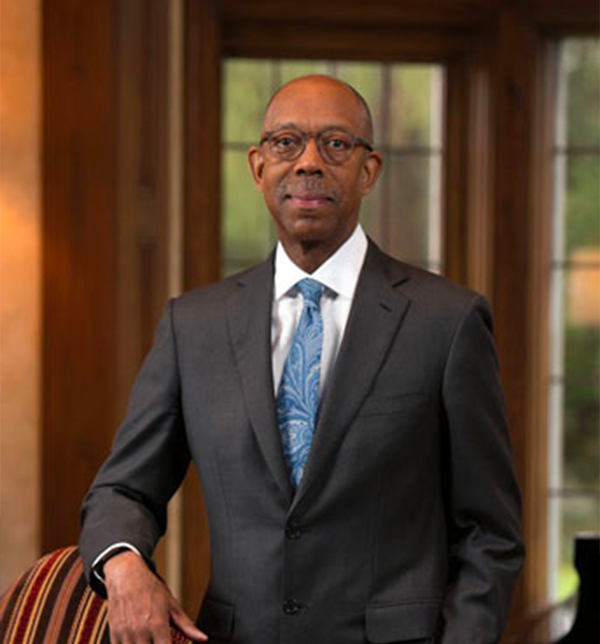 "We all acknowledge that increasing tuition is not an action to be taken lightly. But this is the best option we have to provide cost predictability, enhanced student support, and preserve the excellence of the university" - July 2021
Our Commitment to Student Success
On average, a UC student takes a class taught by a lecturer each quarter or semester throughout their time at the University. While lecturers educate students at all levels, we often teach first-year students including introductory level and core requirement classes that are critical to establishing a student's academic career. Many of our students come from historically marginalized and underserved student populations and their experience of college can be determined by what happens in our classrooms; indeed, research shows that institutional support for contingent faculty--or lack thereof--directly relates to student retention and graduation rates, especially for first-generation college students. Because we're dedicated to teaching and hired specifically for our excellent instruction, students often perceive us to be among the most accessible faculty members. This, despite the way that low salaries and short-term, part-time appointments keep us rushing from our classrooms to second and even third jobs. Nevertheless, we offer extra office hours, we write innumerable letters of recommendation and go the distance to support and mentor the students who depend on us, even though that work often goes unpaid. The excellence of the UC is built on our teaching.
Where is President Drake?
After months of budgetary uncertainty, the UC's financial outlook is stronger than it has been in years. Under your leadership, President Drake, the UC has received billions of dollars in COVID relief funding and reported remarkable endowment growth. The Governor and legislature have increased the UC's ongoing funding from the State by an unprecedented 5%. The Tuition Stability Plan that you spearheaded will raise yet more revenue from students and their families. We applaud your commitment to expanding access to affordable public higher education to California students from a greater variety of zip codes and backgrounds and look forward to having more students from historically-underserved communities in our classrooms.
The tuition increases were justified with promises to reduce class sizes and reinvest in faculty. But, thus far, you have shown no sign that these immense financial resources will be routed directly to classroom instruction; rather, representatives from your office have repeatedly ignored our demands to support high-quality education at UC by investing in teaching faculty. The Office of the President's June 15 contract package proposal did not include any provisions for consistent and transparent evaluation and reappointment processes that would enable excellent teachers to keep teaching at UC and end arbitrary hiring and firing; no provisions to address the widespread exploitation of the unpaid work we do mentoring our students and developing the cutting-edge curriculum on which the reputation of the UC is built; and a compensation proposal that is unlikely to keep up with inflation, meaning teaching faculty will continue to struggle to afford the high cost of living in our campus communities. A fair contract for UC-AFT lecturers would recognize our contributions to the excellence of the University by reducing the uncertainty and precarity of our working conditions. Doing so would improve students' learning conditions and ensure the high-quality education that UC students deserve.
We call on you to commit our university's robust financial resources to its foundational teaching mission. Keeping your promises to students and their families, who will be paying more for their UC education in the future, means that you must act to improve the working conditions of UC lecturers. If you don't make such commitments to high-quality education and teaching excellence during times of financial stability, what might happen during the next economic downturn? Lecturers refuse to be left behind this time. We demand a fair share of our university's prosperity because we carry out its core mission. President Drake, you can't afford to remain absent from collective bargaining. It's time to make real investments in your teaching faculty by agreeing to a fair contract with UC-AFT lecturers.