Friends and Colleagues,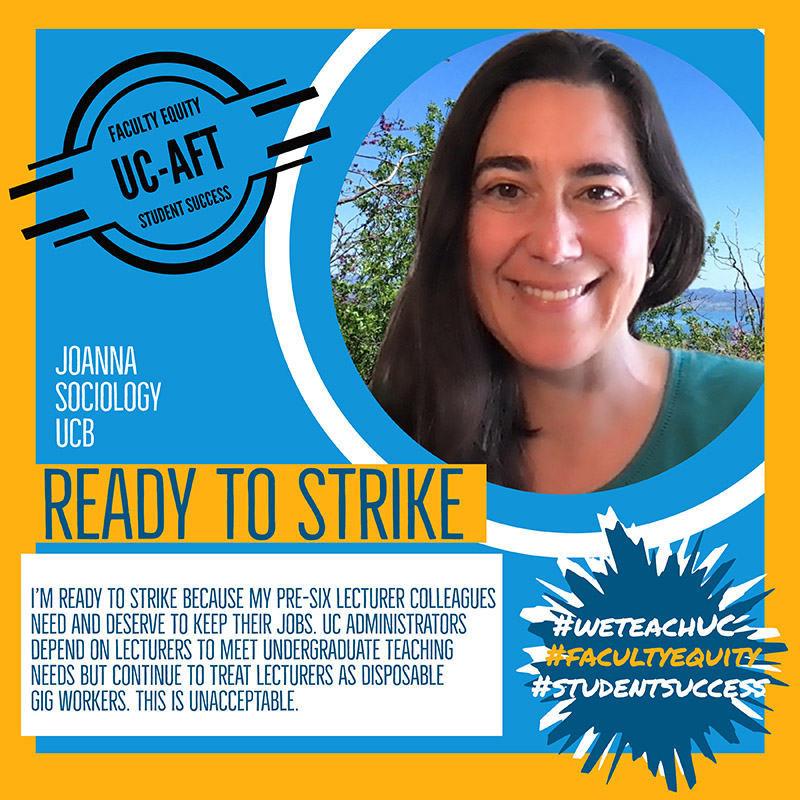 Along with our Contract Campaign Committee, our bargaining team, our Executive Board, our campus leaders, and hundreds of rank-and-file UC-AFT members, I'm asking you to vote "yes" on our Unit 18 strike authorization vote because it's time that UC management take us seriously.
Our demands are reasonable and achievable: 1) a common-sense evaluation and rehiring process; 2) salaries that reflect our experience, contributions, and the cost of living in California; and 3) stopping workload creep by including all our instructional and non-instructional work in our compensation.
UC management has ignored all three of these priorities for more than two years. They are making NO proposals to address the problems we've laid out in evaluation, rehiring, and workload. On salary, they're offering NO 2021-2022 raises for the vast majority of lecturers when nearly all other UC workers, including tenure-track faculty, are getting 3% or more.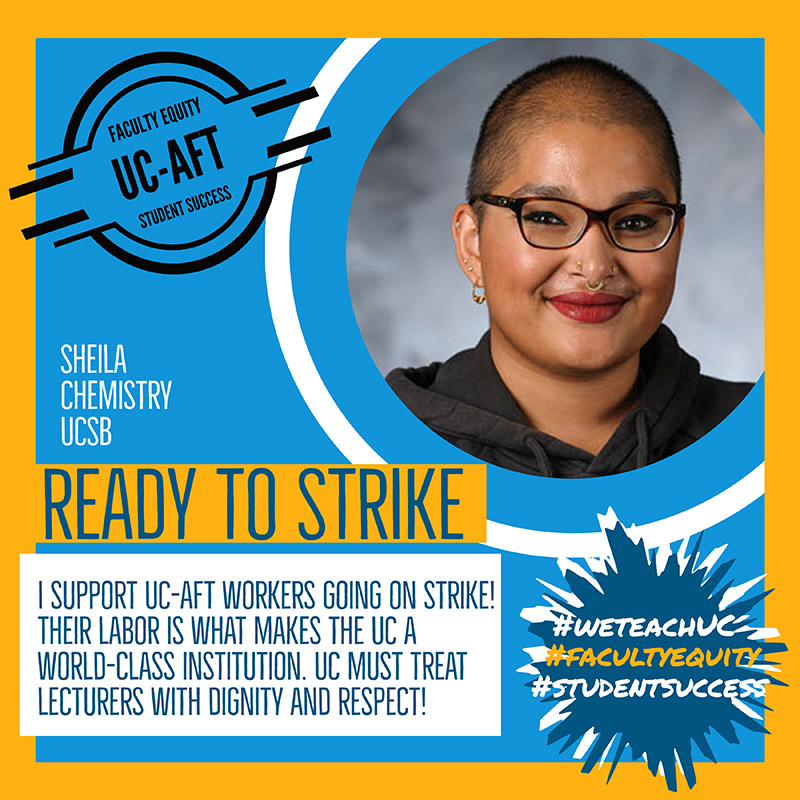 Management's refusal to even acknowledge problems as problems shows how lightly they take us and our demands. We're not taking their NOs for an answer. The thousands of lecturers and allies who have attended open bargaining and offered their testimonies and rallied and picketed and joined car caravans and sent letters and postcards and emails to President Drake and the UC Regents know that we are worth much more than they're offering.  
Strikes work. With this administration, nothing less than a super-majority strike authorization vote will get the contract we need and deserve. With your "yes" vote, we can win this fight to transform our jobs and our university.
This campaign is about dignity and respect: for ourselves, for our students, for our work, for our profession. If we don't stand up now against the exploitation of contingent academic labor, who will? Join the hundreds of lecturers who have already signed our strike readiness pledge: vote "yes" on our strike authorization vote.
More information and questions about voting and more information are available here, or join your colleagues for one of several informational discussions in the coming days by registering here.
In solidarity,
Mia McIver, President UC-AFT